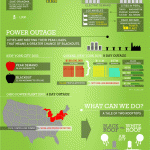 We found this Energy Infographic from The White Roof Project.
This infographic explains in detail how cool roofs and cool roof coatings can help curb climate change, lower peak load blackouts and power outages in towns and cities, and save energy.
Black Roofs vs white Roof coatings – shocking statistics that may just make you run for the white paint!
See our Energy Tips for more information on Cool Roof Coatings


Originally published on http://whiteroofproject.org/how-we-can-curb-climate-change/