ACI in Denver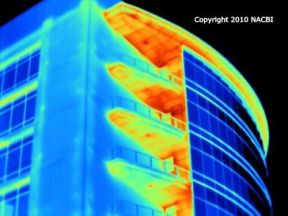 In two weeks, we at Saturn will attend the ACI Conference in Denver. Affordable Comfort or ACI is an exemplary conference that nurtures the energy-conservation-home-performance-weatherization community with opportunities for growth, learning and networking. I've attended most of these conferences over ACI's  more than 30-year history. The conference is well planned and well-executed. Presenters are generally well-prepared and have good expertise in their specialties.
We exhibit at the conference and consider ACI our best marketing opportunity of the year. We hope to see you in Denver. Please stop by our booth and say hello if you attend. This year's conference offers a great selection of sessions. Saturn staff will present at four of the sessions.

Saturn's Sessions
Tuesday Workshop PM, Opportunities on the Commercial Side: John Krigger will co-present with Greg Bradshaw, the president of the Denver local of the Association of Energy Engineers (AEE). Greg is an expert on commissioning and energy management systems. The purpose of the seminar is to outline the most promising products and services that an energy specialist can provide to the multifamily and commercial building sector. You can't be an expert on every multifamily and commercial solution, so how do you combine your abilities with your local pool of contractors and consultants to create value for building owners?
Wednesday 10:30-12:00, Innovative Online Learning for Hands-On Workers: Darrel Tenter teams with Chris Compton of HVACR Education and Amanda Evans of Sante Fe Community College. We will discuss how advances in online technology can enhance curriculum design to complement classroom presentations, lab exercises, and on-the-job training.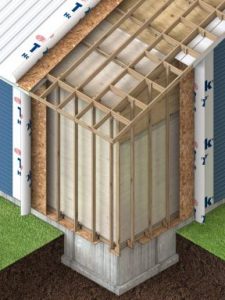 Thursday 3:30-5:00 Super Insulation Wall Details: Practical Considerations & Cost: John Krigger with Eric Doub of Ecofutures Homes of Boulder Colorado. John and Eric discuss superinsulated wall details with a focus on cost and build-ability. Window details are important to building both new and retrofit superinsulated walls. You'll learn about innovative uses of materials and time-efficient construction techniques.
Friday 8:30-10:00 Correcting Duct & AC Airflow Problems: John partners with Kansas City Home Performance Contractor Eric Kjelshus on a 90-minute breakout session on duct airflow and energy efficiency. This seminar focuses on the quicker methods of evaluating air-handler airflow, including static pressure and temperature differences across coils. We explain these methods in the context of strategic HVAC service that focuses on a logical sequence of operations. If you attend, you'll receive Saturn's new color laminated tech sheet entitled, Evaluating Air-Handler Airflow.